Wedding system is one of the unique feature in Altis Gates. It allows you to prove your true love to your loved ones.
Requirements to get married:
Edit
40+
20 Gold
Item requirement

Oath Ring
Pure Oath Ring
Zealous Oath Ring
Guardians Oath Ring
Love Oath Ring
After reaching level 40 and collecting all these rings and gold you can get married to your loved ones.
Marriage Procedure
Edit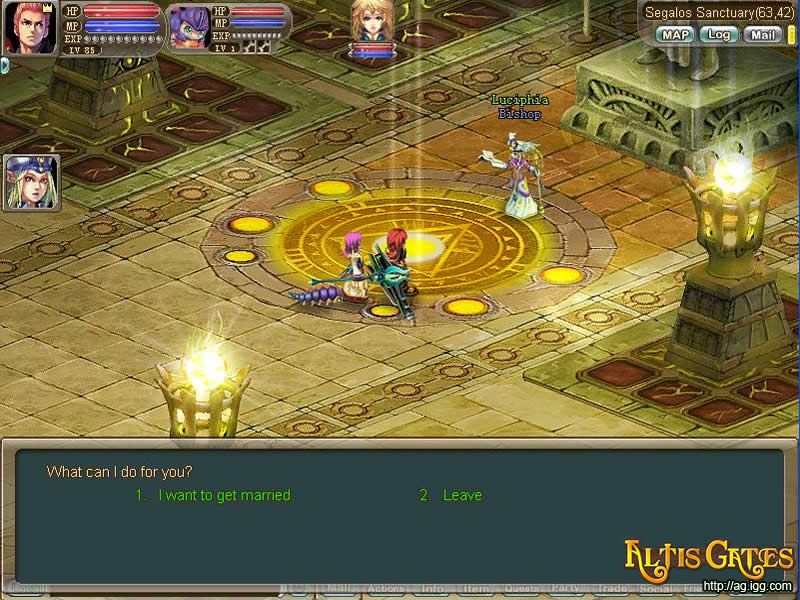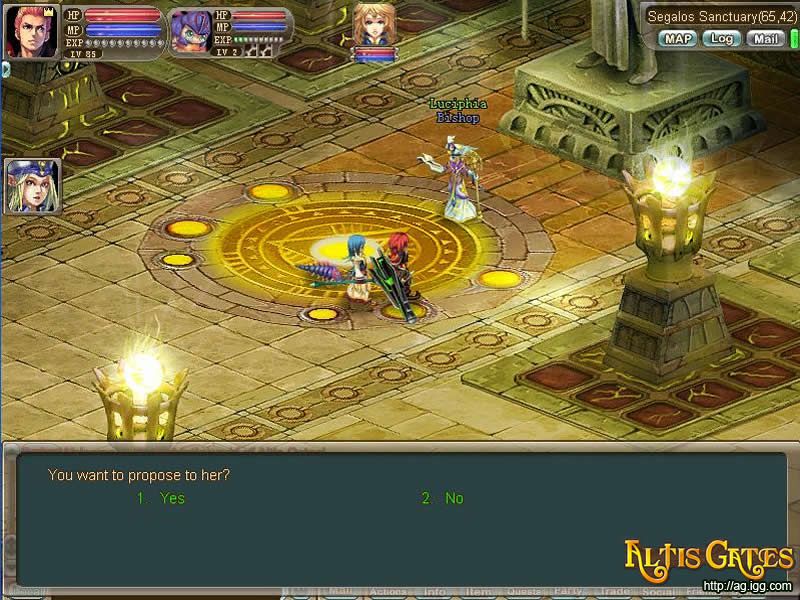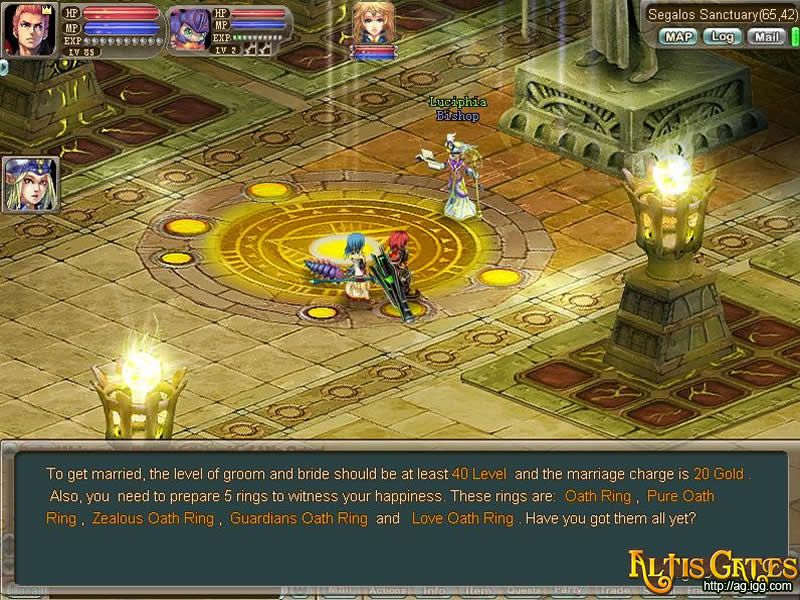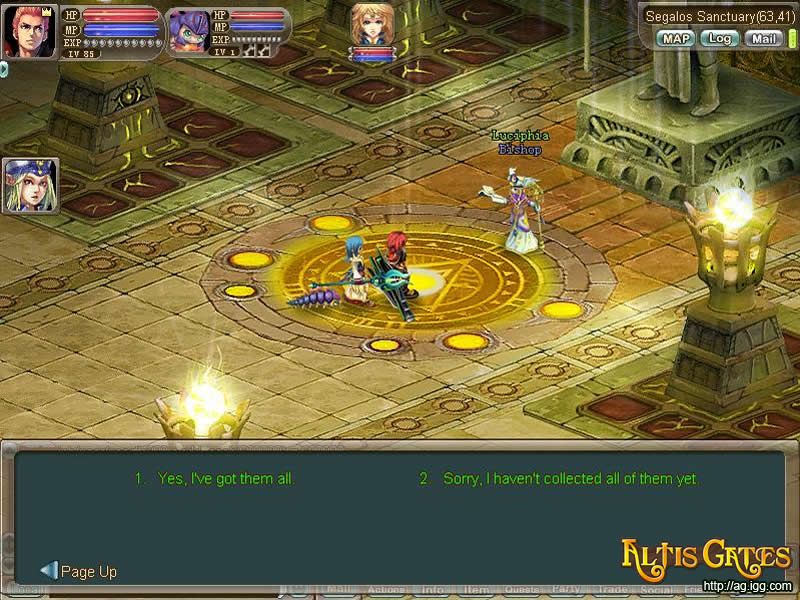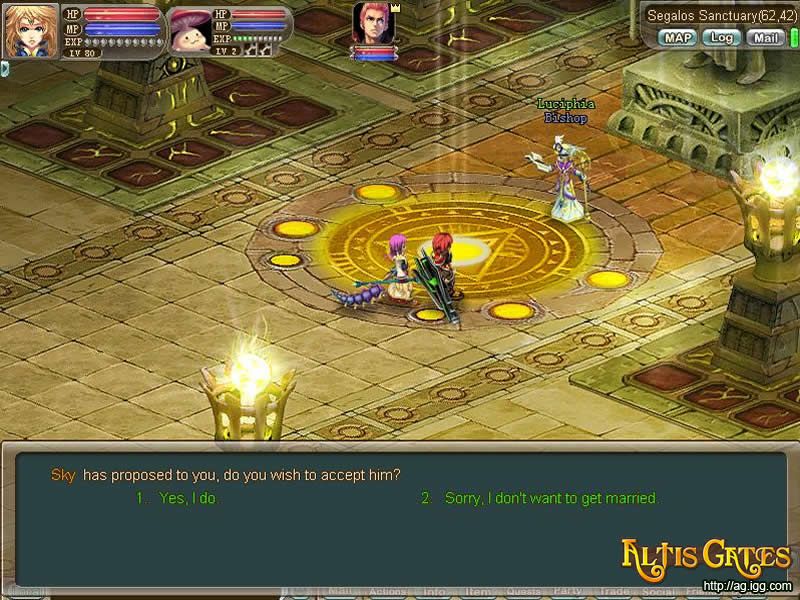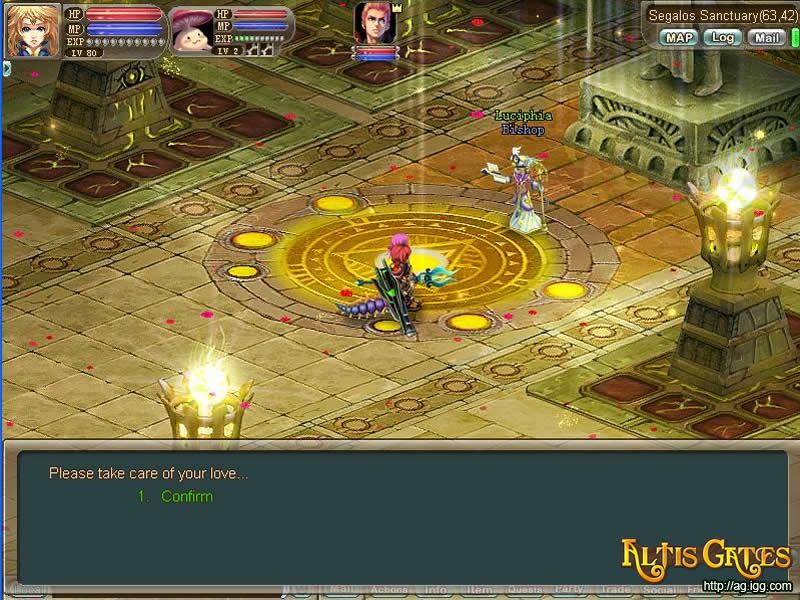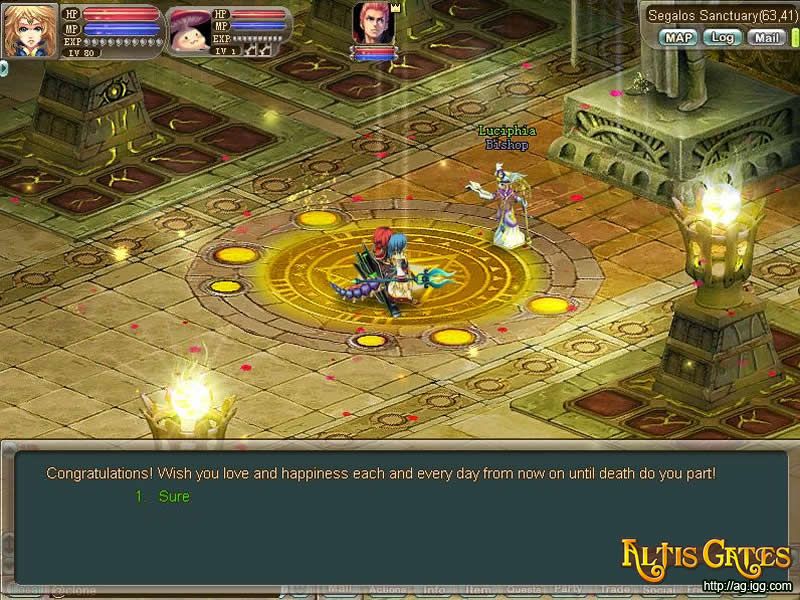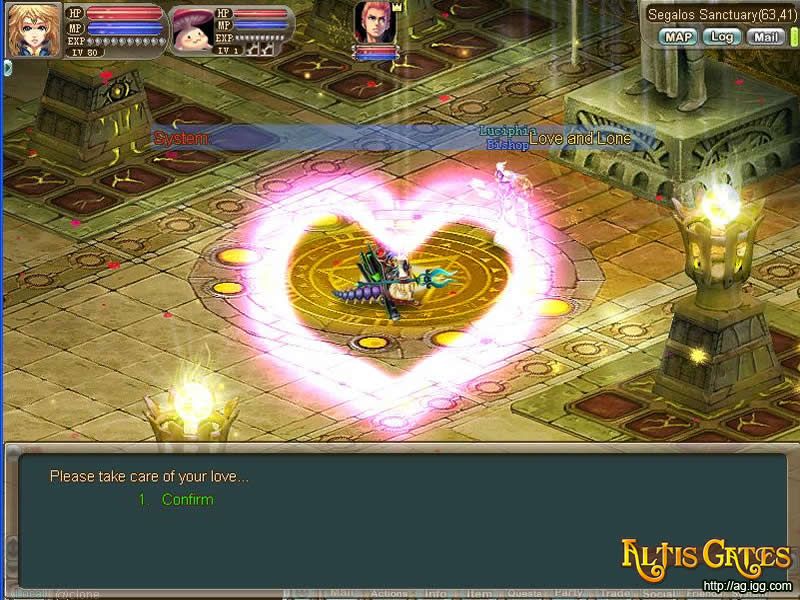 Ad blocker interference detected!
Wikia is a free-to-use site that makes money from advertising. We have a modified experience for viewers using ad blockers

Wikia is not accessible if you've made further modifications. Remove the custom ad blocker rule(s) and the page will load as expected.